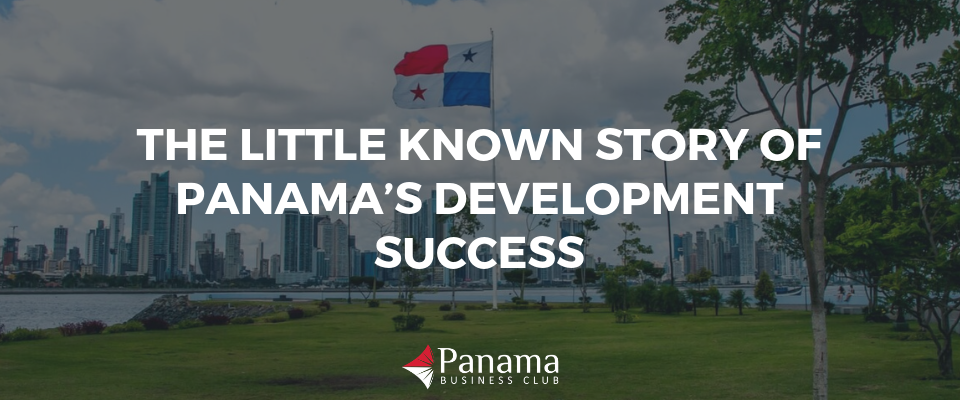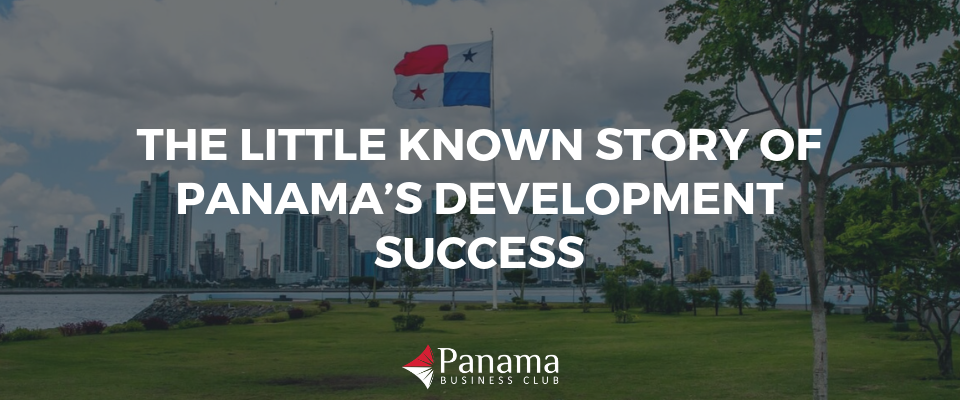 The Little Known Story of Panama's Development Success
August 8, 2018 / Success
A look at Panama's economy over the past several decades tells a story of success.
The highest GDP growth rate in Latin America. Check. Booming real estate and financial services sectors. Got it. The economic and political stability that attract talent from around the world. Yep.
It's no coincidence that Panama is doing so well and is likely to keep growing. This growth is the result of a carefully crafted strategy by the national government and local business communities. So just what is this mystery strategy for success?
The strategy includes plenty of factors, but if we had to describe it in one word, it would be openness.
From trade to immigration to social issues, the open mindedness with which the Panamanian government and business community operate has attributed greatly to the country's success.
Not sure what we mean? Keep reading for a deep dive into some examples. We'll show you how being open minded has helped move Panama to the front of the pack for economic growth.
Immigration
Open immigration policy is a big part of why Panama has been so successful in recent years. The past decade has seen its fair share of global refugee crises driven by war, violence, poverty, and natural disasters.
In response, many countries around the world are tightening borders and complicating the process for foreign workers. Panama, on the other hand, is doing just the opposite.
Forget making it harder for foreigners to move to Panama, get jobs, and make a legal living. Instead the Panamanian government is making in it relatively easy to do all of these things.
Harvard Professor, Ricardo Hausman, succinctly explains this strategy. "What Panama shows the rest of Latin America is that to grow significantly, you need to import talent."
Instead of relying merely on the talent that already exists in Latin America, Panama is using their lax immigration policies to attract new talent as well. The result? Panama's GDP is on the rise and new entrepreneurs are arriving in the country every day.
Conversely, many Latin American countries with stricter immigration laws are experiencing shrinking GDPs. Historically, other countries have taken advantage of outside talent as well.
While the United States is incredibly polarized at the moment around the issue of immigration, many economists are quick to point out that it was the former U.S. policy of welcoming immigrants that helped the country maintain a competitive edge in a global economy.
For decades, the idea of an "American Dream" drew hardworking and ambitious immigrants looking for a break. And these hard working immigrants were the backbone of the entrepreneurial spirit that defined the United States.
Fast forward a few decades, and today the idea of a "Panamanian Dream" is catching the attention of perseverant and enterprising foreigners.
This open approach to immigration is intentional. Panamanian officials understand that encouraging foreign talent and ambition are great ways to boost their own economy. And so, this understanding has driven their laws around immigration and foreign workers.
Immigration policies in Panama are incredibly inviting. These lenient laws encourage temporary workers to come and participate in the workforce.
This supply of flexible labor helps to boost productivity in quickly growing sectors such as real estate development and the service industry. Relaxed immigration policies are also what have attracted many multinational corporations to set up offices in Panama.
Business Innovation
It isn't just immigration that is approached with an idea of open-mindedness. In addition to making it easy to come to Panama from other countries, the laws that regulate who can start a business are also very lenient. Starting a business in Panama can be done in six relatively straightforward steps.
Compare that to the bureaucratic red tape that one has to wade through in many other Latin American countries and a six step process sounds pretty appealing.
From getting your business registered with Panama's Revenue Service to getting a social security number to getting your physical space fumigated, you could easily complete the entire process in less than a month.
Why such a streamlined process? Again, it comes back to the idea of open-mindedness. The Panamanian government recognizes that providing the opportunity to start a business is the best way to cultivate innovation in the business community.
If there's one thing that the Panamanian business community isn't afraid of, it's innovation. Stakeholders across the country and from different sectors work together with the government to develop innovative ways to increase investments and drive profits.
Perhaps the most well known of these approaches is the country's low tax rates. Panama has some of the lowest income taxes in the Western hemisphere. Any earnings under $11,000 are tax free. For income between $11,000 and $50,000 a 15% income tax applies. And for income over $50,000 a 25% income tax applies.
These rates are much lower than in most other countries in the region and a popular draw for prospective business owners. The result of these favorable rates is that Panama has an astounding number of International Business Companies (IBCs). Over 350,000 to be exact!
While Panama's government has recently been trying to ditch their reputation as a tax haven, they don't plan to do so at the expense of stifling innovation and entrepreneurship. At all tiers of the government, there is an eye towards innovation. As a result, Panama was one of the first countries in Latin America to launch Uber.
You can bet that as the business world continues to develop and globalize, Panama's open attitude toward innovation will keep it at the front of the pack in Latin America.
Diplomatic Relations
Panamanians are known for being reliable and friendly. These are two traits that business professionals bring to the table when it comes to developing and maintaining trade relationships.
Panama has a historic relationship with the United States that began with the construction of the Panama Canal in the early 1900s. Over 100 years later, Panama is still on good terms with the U.S. and the two have developed a profitable trade relationship.
In 2012 the Panama–United States Trade Promotion Agreement went into effect. This bilateral free trade agreement aims to promote trade, diplomacy, and mutual investment between the two nations.
Despite the recent tariff hikes the United States government has imposed, Panama still remains on good terms with their northern neighbor and largest trading partner.
Additionally, a dollarized economy and high rates of bilingual proficiency make communication and trade between the two countries easier. This is something that few Latin American countries can boast.
Finally, Panama is home to over 25,000 American expats, more than any other country in Central America. That said, the United States isn't the only country that Panama is doing business with.
There has been a strong effort on the part of government officials to expand Panama's trading capacity with European countries such as the Netherlands and the UK as well as with Asian trade powerhouses such as Japan and China.
With it's strategic location, open policies, and diversity of exports, it's no wonder that Panama's popularity in the trade world is growing.
Social Progress
One final area in which Panama's government has exemplified the trait of open-mindedness is regarding social issues.
Panamanian officials are open to new ideas and proposals that will boost the country's prosperity and improve the quality of life for its citizens. As a result, Panama City is a hotspot for casinos. 28 of them to be exact! These casinos have proven to be a lucrative asset for the local economy.
Despite all of Panama's work to attract foreign investors and business owners, there's also an emphasis on improving the quality of life for Panamanian natives.
For many years the government has received criticism that for a country with a growing economy, much of Panama's rural population has been left behind.
While poverty levels have decreased in recent years, there is still room for improvement. From 2007 to 2012, poverty rates dropped from 39.9 percent to 26.2 percent. That said, poverty rates for rural communities remain high. The Panamanian government is working on solutions to remedy this.
Some local business giants, such as the founder of the Panamanian daily La Prensa, Roberto Eisenmann, have proposed that all profits from the new canal expansion should go toward public education. If implemented, this could mean an added $1.5 billion for public education, nearly doubling the current budget.
Whether these ideas will become a reality or not, the government is open to finding creative means to improve the quality of life for all of their citizens.
The tourism industry, in particular, has the opportunity to be pivotal for remote communities. As Panama's government promotes tourism to the country's far corners, more and more rural communities are able to capitalize on this growth.
In the years to come, rural mountain and coastal communities will continue to see opportunities to get in on the ecotourism industry.
An Open Minded Agenda
So there you have it – the secret to Panama's business and development success. By maintaining an open-minded attitude towards immigrants, business endeavors, and social issues, Panama's government has set the country up for lasting success.
With the completion of the Canal expansion and new talented individuals arriving in Panama every day, we can only imagine that this prosperity through open-mindedness will continue to grow.
There's no doubt that, at least for now, this is one strategy that's paying off.
Comments (1)